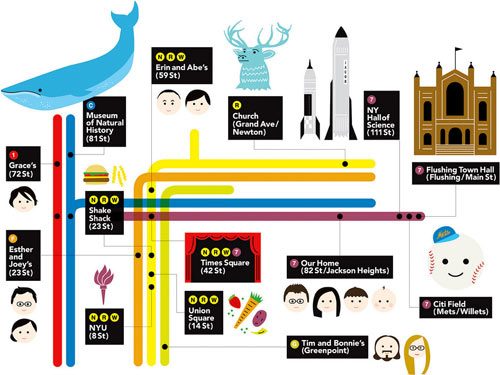 [Editor's note: Jason Kottke's birthday present to his nephew is a subway-style kid's mental map of New York city. Thanks Melissa!]
Republished from Kottke.org.

This was my present to my nephew for his 3rd birthday. He loves, loves, loves the subway so my sister asked me if I could make a custom map with all the places that mean something to him on the poster.
Best viewed a bit large.