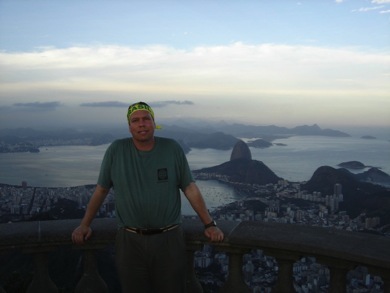 [Editor's note: Reprinted from Wired Magazine. Just a little alarmist, or maybe not? Thanks Curt!]
By Marty Graham
10.17.08
A mathematician who pioneered a fractal-based urban-mapping technique is embroiled in a copyright battle that raises legal questions about whether a company can claim ownership of the definition of neighborhoods: their specific locations and boundaries. The dispute highlights a growing movement to quantify the amorphous tendrils connecting communities.
Bernt Wahl had the idea in 2004 to use a blend of mathematical modeling and old-fashioned shoe leather to map out unofficial neighborhoods — areas like Bernal Heights in San Francisco, or New Orleans' French Quarter — whose borders are drawn mostly in the minds of the inhabitants.
Since then, he's produced maps defining more than 18,000 neighborhoods in 350 U.S. and international cities, which are used in everything from search localization to epidemiology. The Federal Deposit Insurance Corp. is currently using Wahl's maps to better understand which neighborhoods are being slammed hardest by the mortgage crisis.
Vermont-based mapping company Maponics is now suing Wahl to keep him from creating any more neighborhood maps "derived from or containing parts of" the original maps he produced four years ago, which defined 7,000 neighborhoods in 100 cities. Wahl did that work as a contractor for a real estate web portal, which then sold the copyright to Maponics. Because American's biggest metropolitan areas were included in the original batch of maps, the lawsuit could effectively bar Wahl from the mapmaking business for good.
The lawsuit highlights the growing importance of neighborhood data in web applications and science. Since Wahl pioneered the industry four years ago, other companies have entered the neighborhood-mapping field, which has swollen into a big part of a $17 billion localized-mapping industry, says Ian White, CEO of San Francisco-based Urban Mapping.
Neighborhood mapping is being used for marketing, siting new retail outlets, social networking, and analyzing crime patterns and earthquake damage. Yahoo announced in June that it had licensed neighborhood-mapping data from Urban Mapping for 2,000 U.S. cities. Earlier this year, Zillow opened its database of 7,000 neighborhoods to the world under a Creative Commons license.
"Everyone made out like a bandit except me," Wahl says.
Wahl began his work when he was contracted by real estate portal HomeGain to optimize the firm's search engine. At that time, real estate site maps were organized either by ZIP code or by census tract, which are both fairly arbitrary shapes drawn with disregard for the differences in the neighborhoods within. The Thomas Guides have long noted neighborhoods, but did not attempt to define where they begin and end.
Wahl saw that as a fatal flaw. "Neighborhoods are really important," he says. "For example, there's a census tract that combines downtown Berkeley and North Berkeley. In Berkeley hills, the average age is 57, and downtown it's 24. The incomes and values are completely different. It made me start thinking that we needed a different way to let people look for homes."
Working with 15 student interns, Wahl began phoning local-government planning departments, chambers of commerce and other community sources in hundreds of cities. "There's usually a librarian in each place who remembers the neighborhoods — the trick is finding them," Wahl says. "And you have to be careful about what people tell you, because they can tend to bleed their home into a better neighborhood."
Using the anecdotal data, Wahl drew polygons that contain the neighborhoods, then tacked them to base maps created by the U.S. Census. The new maps hit big. HomeGain went from limping into its last few million dollars of startup capital to being one of the leading real estate search sites. The company was eventually sold to a consortium of five giant newspaper companies, including the Washington Post.
When HomeGain's management changed, the new bosses sold Wahl's first neighborhood map data to Maponics for $40,000. Wahl had permission to keep selling and using the data for six months, according to court documents.
"They gave me $5,000," Wahl says.
Wahl has continued to develop his data, refining the boundaries on his U.S. maps, and expanding internationally to Asian and European cities in 30 countries. His customers include Craigslist and Ask.com, and he gives away data at no charge to researchers, including those at the FDIC, and to epidemiologists working with the Centers for Disease Control to track the spread of disease.
"We aren't getting rich off this, though clients do pay for the data," Wahl says. "We try to get the data out everywhere we can, so we can see how people are using it — that's very interesting. It's about public service and the public good as much as making money."
But the low price tag for Wahl's maps is precisely what irks Maponics, which accuses Wahl, and his company, Factle, of offering the data at "fire-sale prices."
Last year, Maponics contacted one of Wahl's customers, Toursheet.com, and demanded the social place-marking site stop using Wahl's data. "It allows … Toursheet to use a common map to show the attitude of the neighborhood, so people can have a real sense of community," says founder Kyle Else. "Well, it did before I heard from Maponics…. They threatened my future development. I missed my window because of their threats, and I'm stuck in limbo until this is sorted out."
Maponics filed suit in federal court in Los Angeles in November 2007 accusing Wahl of copyright infringement and unfair competition.
"We're not out to put Bernt out of business," says George Frost, Maponics' attorney. "If they've got another product that isn't related to our product, they're free to sell it. But the software and information that went into it belong to us."
Maponics CEO Darrin Clement has said in e-mails to Wahl's customers that Wahl "stole" Maponics data. That's prompted Wahl to countersue for defamation.
Wahl believes neighborhood boundaries are in the public domain. "I don't know how anyone can say they own it," Wahl muses. He argues there's more at stake than just profits.
"This data literally saves lives," says Wahl. "We could make more money at other jobs or selling the data for market value, but want we want to do is save lives and save the world. That starts at the neighborhood."
Tags: bernt wahl, neighborhood, wired