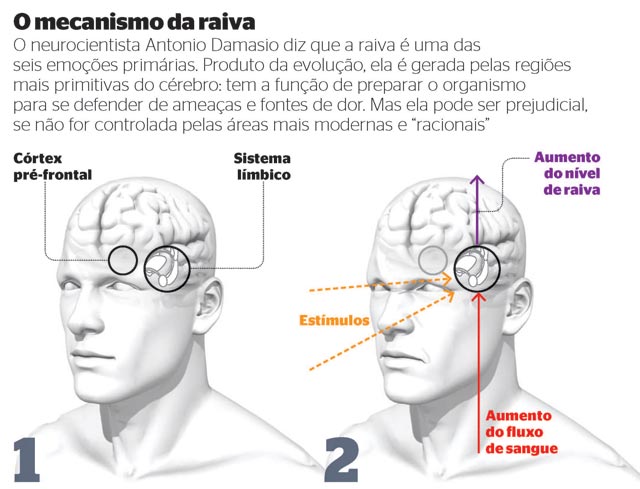 [Editor's note: Alberto Cairo picks up where he left off in March, further defining what he calls "Deep simplicity" and why news infographics should use it to counter the trend of complex visualizations that are more data explorations (dumps) rather than distilled presentations. "Unless you belong to the small community of specialists they are aimed at," you won't get those complex visualizations. Instead focus on sharing the "why" and "how" with less of the raw "what".]
Republished from Visualopolis.
Last week I was working on a science infographic for Época with the help of my colleague Gerson Mora (3D guru) when I went back to the idea I've been thinking about for the past few months, and that you can see outlined in the previous article: is it possible to create graphics that are simple and deep at the same time? If it is, they probably are the ones that news magazine readers appreciate the most.
This is the graphic we worked on for a couple of days. Simple, isn't it? Just four white 3D Poser-like heads that display different levels of anger. The story this graphic was published with deals with the outbursts of rage that many soccer players are showing during the South Africa World Cup. We wanted to explain what happens in your brain when that negative emotion overrules your conscious mecanisms, making you lose control. And why it happens. […]
This piece illustrates a fancy concept Ive been thinking about for future articles and books: deep simplicity. There's a book under the same name by John Gribbin, but it has nothing to do with graphics (it's about chaos theory and complexity). There's also a little masterpiece by John Maeda that promotes something similar to what I propose, but applied to design in general, and in a more abstract level. I confess that some of Maeda's ideas permeate my own reflections heavily. […]
What does deep simplicity mean, anyway?