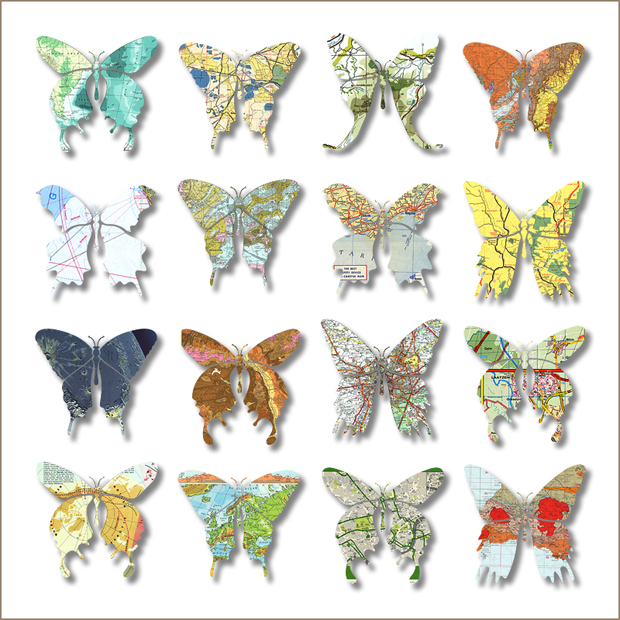 [Editor's note: Beautiful butterflies cut out of colourful old maps and mounted in display boxes.]
Republished from Image Surgery.
First seen at La Cartoteca (in Spanish).
Single butterflies laser-cut from vintage maps, charts, and plans. Presented in a glass-fronted display case measuring 285 x 285 x 125 mm. Sold complete with flush-fit hanging bracket and unique identification plate. All these works are one-off originals.
Priced at £200 including UK delivery. Overseas delivery rates on request.
Further details can be found on the butterfly info page.
For sales enquiries please email sales@imagesurgery.com