[Editor's note: I've been using CS5 for a while now and I think you'll like it as much as I do. This release is focused on making existing work flows easier, faster, and more enjoyable. Check out the official promo at Adobe. Mordy has a great screencast showing off some of these features, as well.]
Joining lines
Freehand-style line joining! No longer required to select endpoints of two line, it just works with 2 or more lines selected. Did I mention it works on more than 2 lines at once? Super smart, huge time saver.
Caveat: if you are looking for very complicated GIS-style (angle, gap, etc) line joining, you'll still need to use an advanced plugin. This one will work 90% of the time.
Select behind
Like Freehand and InDesign
Quibble: Doesn't work on strokes, only on fill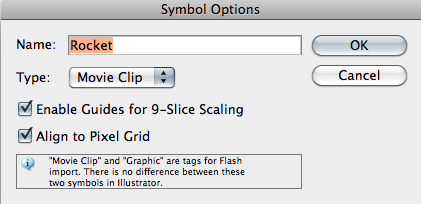 Symbols
Now can have layers! This will allow us to work around many long standing sublayer bugs.
Can have masks and not selectable beyond the mask (if content is not visible, it is not selectable)
Bounding box no longer includes guides
Selection based on content, not bounding box
Actually use the registration point
Can transform symbols with respect to the registration point.
9-slice scaling now works, have guides for them (important for preserving the shape of corners when scaled)
Breaking link to symbol preserves symbol sublayers
Can align the symbol content to the pixel grid (for pretty web output)
Quibble:Â Before you could register via the bounding box (using preview bounds). Now you can't. Instead, set a key object and then use 0 as the offset and use the distribute space button.
Strokes
Variable width (think tapered streams, see screenshot below)
Better corner control (miter, see screenshot below)
Better dashing (including centering dashes on corners, see screenshot below)
Better arrowheads (registered to the tip of the line or beyond the tip of the line)
Setup width profiles (even on calligraphic brushes and pattern brushes)
Segmented art brushes (similar to 9-slice scaling for symbols, no longer distorted shapes)
Fills
Pattern fill now stable between artboards (they don't shift)
Pixel Perfect Drawing
Get your artwork to the web with crisp, on pixel lines rather than grey anti-aliased crap.
Also Flash- and Photoshop-style text anti-alias settings
See pixel grid on zoom in
Quibble: only works at 100% 72 ppi. If you scale up your artwork to get it on the web via Save For Web, this will not work for you. You must scale it up before exporting.
Draw behind mode
Or in front or inside, like Flash.
Useful for cartoonists, especially.
Flash (FXG) exchange format
Better round tripping of graphics to Flash for interactive graphics
Made for working with Flash Catalyst
Artboards
Can now be named!
Easier to reorder, delete empty artboards
Can rearrange artboards automatically.
Rulers
Now measure Y down rather than up
Measure per artboard and globally.
Paste in same "relative" place across multiple artboards at once
Makes consistent with Photoshop, Flash, InDesign and most other design apps
For us programmers, the true mathematical Y measures up is still there, though
Shape builder
Making a map icon? You'll find Shape Builder way more intuitive to use than the Pathfinder panel buttons
Just click and drag between part, kinda like Live Paint.
Resolution independent effects
Now changing the document raster effects resolution (or scaling the object up and down will NOT change the actual effect spread)
This is important for "design once, distribute in web, print, etc"
Other stuff
Bristle brush is very cool for artists
New perspective grid for axiametric drawing
Gradient mesh now allows transparency in nodes