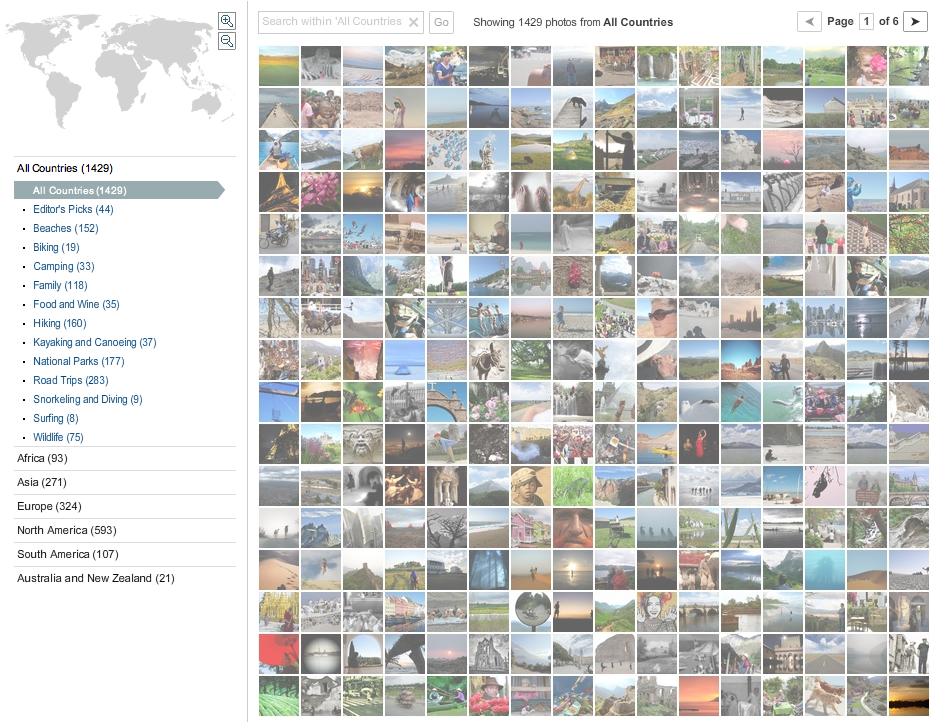 [Editor's note: This interactive from the New York Times allows the user to filter a large set of user submitted vacation photos from around the world by country both by map and list interface. Topics like "beaches" and "road trip" focus in farther. Editor's Picks offers quick way to highlight the "best of". Filtering is a little slow on display of matched photos for me, but fun concept.]
Republished from the New York Times.
Credit: Matt Bloch, Vaughn Hagerty, Jon Huang, Ben Koski, Miki Meek, Lisa Tarchak/The New York Times.