Plugins
Also check out my Scripts for Adobe Illustrator automation.

Assorted Authors
Swiss Institute of Cartography - Mapping specific plugins
Rick Johnson Graffix – Concatenate - Join paths ala Freehand
Phantasm CS - Color Adjustment, Rich Black to Pure Black, Remove White Overprints
Worker 72a - White overprint, collect for output, zoom to selected
Hot Door CadTools
Hot Door MultiPage
Point Tweeker
Extreme Path
Better Handles
MaPublisher - Importing raw GIS data into Illustrator, psuedo GIS operations and database
Full blown Illustrator Plugins
Swiss Federal Institute of Cartography
http://www.ika.ethz.ch/plugins/index.html
Variety of plugins but PC only described in this PDF http://www.ika.ethz.ch/plugins/publi/pdf/2006_werner_hutzler.pdf.
Includes:
Adaption
Adjust Maps Dialog
Adjust Symbols
Area Builder
Area Nodes
Bezier To Line
Close Paths
Connect Path
Generalize Buildings

Improve Beziers
Irregular Pattern
Keep Selected By Geometry
Keep Selected By Name
Line To Bezier
Messages
Place Symbols
Point Cluster
Point Elimination

Rectify
Select By Same Geometry
Selected
Select Inside Areas
Set Nodes
Snap Points
Special Move
SHM Diagrams
Triangle Make Classes
Rick Johnson/Graffix
Plugins for Adobe® Illustrator®
http://rj-graffix.com/software/plugins.html
Concatenate plugin
Concatenate is a plugin filter for Adobe Illustrator (Mac) that connects two or more paths into one continuous path. You tell it how close the endpoints should be to combine the paths, how close to tangent the endpoints must be, and whether to average the endpoints and control handles together. It's especially useful for cleaning up CAD drawings and EPS files that have been converted to Adobe Illustrator or, for example, connecting and filling state/country borders in vector map files.
The plugin also includes Assimilate, which will search out unselected paths that are within the distance and angle you specify, and concatenate them.
Also included is Connect, which adds line segments connecting selected open paths.
Concatenate 10.5 is recordable as an Action, and can be assigned an F-key shortcut.
Phantasm CS
Phantasm CS is an Adobe Illustrator plugin (Mac/PC) that provides comprehensive color adjustments found in the likes of Photoshop.
Rich Black to Pure Black (fixing RBG conversion problems, converting 100% K in CMYK)
Remove White Overprints
Brightness/Contrast, Curves, Desaturate, Hue/Saturation, Invert, Levels, Shift to Color
Worker 72a
http://www.worker72a.com/
Doug has a variety of Mac-only plugins available including an alert system on file open for White Overprint issues and another for Zooming to Selected objects. He also has a great plugin called "Scoop" for collecting all associated files for publication. His point control is similar to Point Tweeker below.
HotDoor CadTools
http://www.hotdoor.com/index.php?content=cadtools&navcontent=cadtools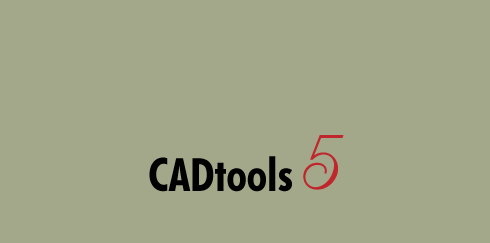 HotDoors MultiPage
http://www.hotdoor.com/index.php?content=multipage&navcontent=multipage
Point Tweeker
http://members.shaw.ca/spvincent/plugins/default.html
Extreem Path
http://www.cvalley.com/products/xtreampath/
Better Handels
http://www.nineblock.com/products.html#betterhandles_prod
MaPublisher
http://www.avenza.com/products.mapub.html